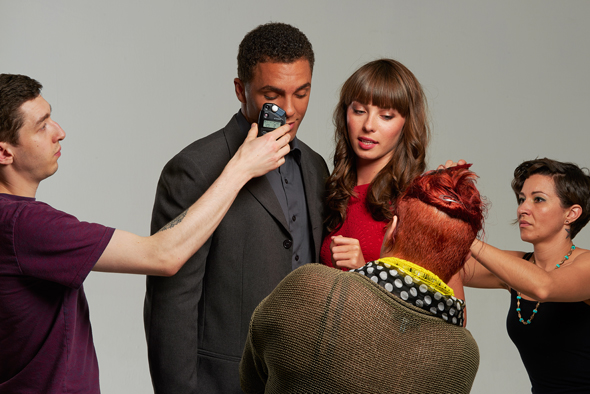 Marlena Isbell (far right in the above image) hails form Dallas Texas, shes the Regional Artistic Director for Regis Corporation. We asked her about her to tell us  a little about our last campaign shoot with her and this is what we got back. The image below are out-takes from our 'Light Meter Faces' folder.
MI: Early morning call-time, lighting, make-up and hair. The crew rolls in and, like a well oiled machine, the beginnings of a nationwide salon campaign is underway.
We spent the better part of two weeks working from sun up to sundown. And what better place to be in the month of May—working or not—but Miami Beach. Situated between South Beach and downtown Miami is the Design District. This was our home away from home for about 10 hours a day. It's a mecca for artists; from graffiti to fine dining, and sculptors and photographers. I felt confident—and grateful for our location scout—about this locale being the perfect backdrop for our photoshoot. I met Hamish and Matt from HCP the first day of the shoot at model casting, and meshed well with their laid back approach, as this is how I approach just about everything. I do love a good challenge but I tend to ease into it, personally. And easy it was.
Click here to see more